The Independent Advantage
We partner with our clients to create a plan to help you obtain the coverage you need for yourself, your family, or your business. We work with the top insurance carriers to allow you a great selection of plans, discounts, and premiums to fit any budget. Protecting your future is our priority!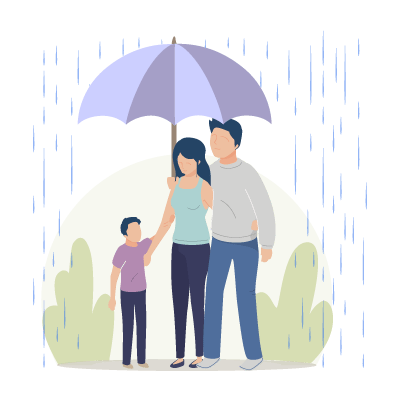 We offer a range of policies for individuals, families, & businesses
Providing The Best Coverage Available
As an independent insurance agency, we work for you; not the insurance companies. We meet all of your insurance needs with the companies we represent. Our plans include personal, business and employee benefits all under one roof. The best insurance for one person may not be the best for another – because everyone's situation is different. We're committed to helping you find the BEST insurance for you!
Why Work With Us
When you choose to work with Advantage Insurance Advisors, you don't just get the best policy and premiums for your goals, you get a lifelong partner always ready to serve you no matter what you need!
Free Quotes
Whether you need a quote for yourself, your family, a business, or everything, an agent will be happy to assist you!
Our Commitment
Advantage Insurance Advisors is committed to our clients and our community. We become your personal advisors and advocates, taking the time to listen to you and understand your financial needs. We also know it's not just about finding a price you can afford; it's also about making absolutely sure you are covered in case something happens. If you have a billing or claim concern, or need to change your coverage, we are there for you working with the insurance company on your behalf.

The Best Insurance Premiums
Our agents are relentless at finding you the best coverage within your budget. We work for you to make sure you're getting the coverage you need at a price you can afford!

Premium Customer Service
Customer Service is our absolute top priority. We understand how stressful shopping insurance and handling claims can be. We're here to make that process seamless!

Customized Plans
No single person is the same and neither are their needs. We will build you the perfect combination of insurance coverage based on your needs and requirements!
Being Part of The Community
We're local to the North Carolina community. Our insurance agents are your neighbors. We share you interest in the community where you live and understand the benefits and challenges of these areas. We are deeply involved in the community including but not limited to sponsoring youth sports teams, partnering with other local businesses, supporting school organizations, and voicing concerns and opinions at the monthly Chamber of Commerce and Rotary meetings. We are always involved with the community and ready to help when you need us! 
Put You & Your Family in Good Hands
Advantage Insurance Advisors
6 W 3rd St.
Wendell, NC 27591
Get In Touch
One of our agents will be happy to assist you.