Medicare Insurance
Health insurance is almost as difficult as taxes to understand and navigate alone. That's why our licensed medicare insurance agents are here to help you navigate your medicare health benefits!
Medicare Insurance in Wendell NC
Advantage Insurance Advisors is here for you! We are here to inform you about Medicare and everything Medicare has to offer. Whether you are new to Medicare, need assistance with your current plan, or help with saving money on your prescriptions, we've got you covered.
When browsing through the different Medicare plans available in North Carolina, it can be difficult and overwhelming to find the one that meets your needs and budget. With so many health insurance solutions available, how are you suppose to know if you're eligible for a particular plan or if a particular medicare health insurance solution will meet your needs? Don't worry though, we can help you navigate the waters at Advantage Insurance Advisors.
We Are A North Carolina Medicare Advantage HMO and PPO Insurance Broker
At Advantage Insurance Advisors, we make medicare insurance simple. We will listen to your needs, provide you with options to meet your needs, and help you understand the benefits and drawbacks of those options to enable you and your family to make a the best decision to suit your requirements.
Whether you have just turned 65 and want to gain an in-depth understanding of Original Medicare Part A and Part B, or you are already enrolled in Original Medicare and want us to find a supplemental solution to fill gaps in your basic health coverage, we will guide you through the entire process and help you make the right choice.
Here is a quick overview of Medicare health plans we offer at Advantage Insurance Advisors:
Original Medicare Part A and Part B

 

— Together, Medicare Part A (hospital insurance) and Part B (medical insurance) comprise

 

Original Medicare.

 

Qualifying for Original Medicare allows you to get coverage for hospitalization and outpatient care costs. However, there are a number of costs that Medicare Part A and B do not cover, such as prescription costs, co-pays, and more. You may qualify for Original Medicare if you are receiving social security benefits or if you are under 65 and have a medical disability.
Medicare Advantage (Part C)

 

— This health plan offers you an alternate way to receive the benefits of Original Medicare. The only difference is that when you enroll in a Medicare C

 

plan, a private health insurance company in North Carolina pays for your coverage instead of the government. There are several Medicare Advantage plans available to the senior citizens of North Carolina that offer additional benefits, such as coverage for routine dental or eye checkups, prescription drug costs, and more.
Medicare Supplement (Medigap) — If you are unable to afford the out-of-pocket expenses and premiums associated with Original Medicare, you may want to opt for a Medicare Supplement

 

plan, which offers you coverage for some of the costs not covered under Original Medicare, such as copayments, deductibles, and other out of pocket costs.
Medicare Prescription Drug (Part D)

 

— These plans add prescription drug coverage to your Original Medicare plan, allowing you to avoid the out-of-pocket expenses associated with prescription medicines. Medicare Part D

 

plans are best suited for you if you regularly use different medicines for the management of a chronic medical condition, such as diabetes or hypertension.
What You Can Expect From Advantage Insurance Advisors For Your Medicare Insurance Quote
Here is what you can expect from your Licensed Medicare Insurance Agent:
Thorough plan review if you already have Medicare insurance in place.

If you are turning 65 or planning retirement, we will guide you through how Medicare works and how you can make it work for you.

Explanation of pros and cons of various Medicare plans.

Review of your needs, such as checking to see which plans your doctors are covered under and which prescription drugs would be included.

Recommendations on a Medicare plan that will not only meet your needs, but also work with your budget.

Inclusion of family. We understand that your family my have questions. We are here to make sure that you and your family are well informed.
Get A Free North Carolina Medicare Insurance Review
We believe you should get the Advantage You Deserve. Therefore, our licensed medicare insurance agents in Wendell, NC will help you to make sure you are covered appropriately and help make sure you're not over-paying for your medicare insurance premiums. Give us a call or contact us and we will be happy to review your coverage with you for a free no obligation review. 
Frequently Asked Questions
Q. Do you qualify for Medicare or do you have to enroll when you turn 65, even if you are covered under a group plan?
A. You may qualify for Medicare two ways:
by drawing social security disability benefits for at least two years

by turning 65 and having worked enough to earn proper credits
You don't have to enroll in Medicare when you turn 65 if you are still covered by a credible group plan by an employer.
Q. If you are enrolled or looking to enroll in Medicare part A & B, do you still need prescription drug coverage (Part D) even if you don't currently take any prescriptions?
A. Yes – by law if you are enrolled in Medicare Part B, you have 63 days to enroll in Part D Prescription Drug Coverage or you may be penalized.
Q. What Medicare option is best for you now and in the future?
A. There are many determining factors but what it really comes down to is your health and budget. There are many plan options for you in both cases that we can assist with.
Q. Can you switch your plan or enroll in Medicare anytime of the year??
A. Typically, changes to Medicare Advantage Plans or Prescription Drug coverage can only be made during the Annual Election Period (Oct 15 – Dec 7). It may come down to several factors that allow for enrollment or changes outside of AEP. Are you aging into Medicare (turning 65)? Did you recently move or lose health care benefits from an employer? Do you qualify for Low Income Subsidy? The answers to these questions will determine your eligibility for changes to your plan.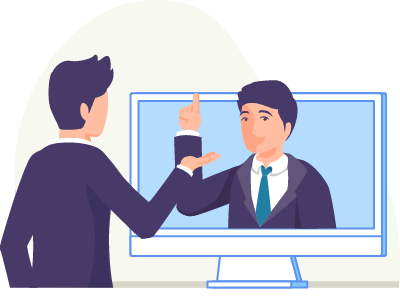 Get A Quote
Reach out to one of our agents to get a quote fast. We will provide you with all the options to meet your goals.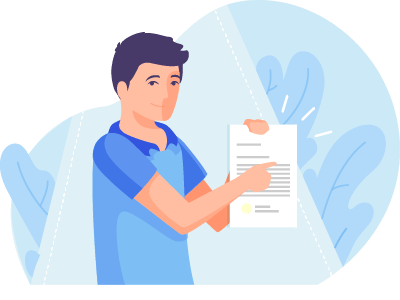 Need to Report an Incident?
Insurance policies are here to protect you. If you have an incident, reach out now to report a claim.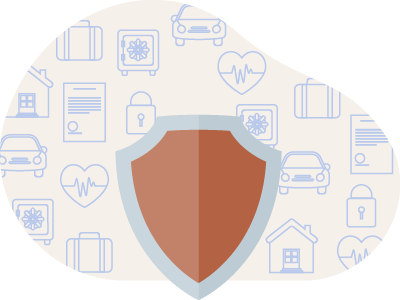 Customer Service
Customer support is our top priority. If you have any questions or concerns, let us help you right away.
"Working with Advantage Insurance Advisors I was able to save nearly $100 a month on my health insurance premiums with a better plan than my previous health insurance. James is absolutely phenomenal and does all the work for you so you don't have to worry about a thing. He took the time to educate me on my healthcare insurance options and helped me choose the best plan within my budget. I cannot recommend him enough!"
– Zach W.
"Shortly after my wife and I were married, we realized that we needed help consolidating our insurance. I met James through a co-worker and scheduled a meeting. He not only helped us consolidate insurances, but he saved us over a thousand dollars on our car and home owners insurance premiums. James was very professional throughout the whole process. He took the time to provide us with education around each type of insurance and stayed in touch to ensure a smooth transition. I would recommend James to my friends and family to help with all of their insurance needs!"
- Chadwick W.
"We were referred to James Kolb when we moved to North Carolina to assist with transferring our auto, health, and homeowners insurance. He was immediately responsive and provided information quickly and efficiently to manage our insurance requirements. He found quality insurance companies at competitive prices. He continues to provide excellent service whenever we have questions. We highly recommend James to assist with your insurance needs."
- Dr. Debra and Charles W.
Put You & Your Family in Good Hands
Advantage Insurance Advisors
6 W 3rd St.
Wendell, NC 27591
Get In Touch
One of our agents will be happy to assist you.