Commercial and Small Business Insurance
Running any type of business comes with inherent risks like injuries to employees while on the job, a natural calamity can destroy the business, a lawsuit by your client or repercussions due to a contract breach. Any of these things can prove to be detrimental to your business and destroy your reputation, especially if you are a small business owner in Wendell NC.
Commercial Insurance in Wendell NC
By owning or operating a small business, you now have several risks to consider — from accidents that cause bodily injuries and property damage to lawsuits from clients, vendors, and stakeholders alike that can become massive financial burdens. Just like any other type of insurance, commercial insurance and small business insurance provide you the coverage and protect your small business or commercial business need.
Small Business Insurance Options in Wendell NC
Commercial General Liability Insurance for Small Businesses in Wendell NC
Small Business General Liability Insurance: Every business, no matter how big or small, should have general liability insurance. This policy provides coverage when you are faced with a lawsuit alleging bodily injury or property damage caused by your business operations.
Your commercial general liability insurance in Wendell NC will provide financial coverage for your small business for things such as legal fees, for loss of income due to business or operations coming to a stop, and for any liability that may occur through lawsuits. However, there are different levels of liability insurance and you can decide how much coverage you need to have.
These limits are set by the state of North Carolina based on factors like:
permanent bodily injuries and death
damage to other people's property
advertising and personal injury (slander, libel, copyright infringement, etc.)
Product Liability Insurance in Wendell NC
Product Liability Insurance: If your small business sells or deals with a product or line of products – whether it is as a manufacturer, retailer, wholesaler, or acting as a distributor – you may be liable for keeping it safe for all stakeholders involved.
The amount of product liability insurance coverage your commercial business needs is highly dependant 
Professional Liability Insurance in Wendell NC
Professional Liability Insurance protects you in the event that you business provides a professional service. This type of small business insurance coverage helps insure your business if there are errors, malpractice, and negligence. Some companies may be required to have this type of coverage. 
Commercial Property Insurance in Wendell NC
Commercial Property Insurance Coverage protects your business if you own any king of physical property such as:
An office building
A retail store
A warehouse
An industrial building
Rental properties
etc.
Home-Based Business Insurance in Wendell NC
If you're operating a Home Based Business from your home, then your homeowners insurance policy probably does not protect any of your business operations. A home-based business insurance policy provides you with the additional protection needed to properly protect you, your business, and personal assets.
Get A Free North Carolina Commercial Insurance Policy Review
We believe you should get the Advantage You Deserve. Our licensed small business insurance agents in Wendell NC are here to help make purchasing a commercial insurance policy as easy as possible. We're also here to review any current insurance coverage you may have to make sure you are properly covered.
Give us a call or contact us and we will be happy to review your coverage with you for a free no obligation review.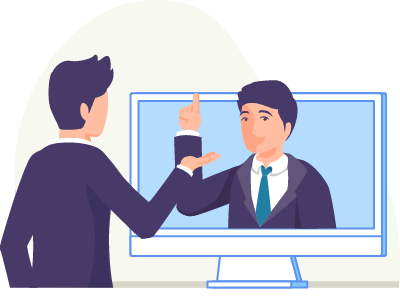 Get A Quote
Reach out to one of our agents to get a quote fast. We will provide you with all the options to meet your goals.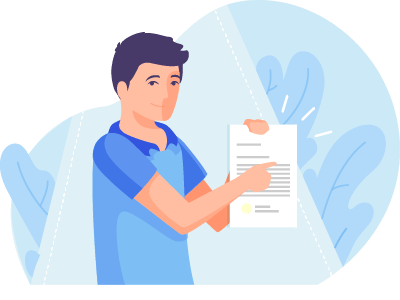 Need to Report an Incident?
Insurance policies are here to protect you. If you have an incident, reach out now to report a claim.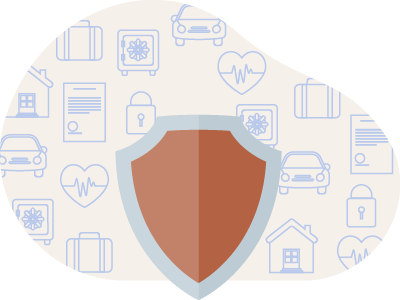 Customer Service
Customer support is our top priority. If you have any questions or concerns, let us help you right away.
"Working with Advantage Insurance Advisors I was able to save nearly $100 a month on my health insurance premiums with a better plan than my previous health insurance. James is absolutely phenomenal and does all the work for you so you don't have to worry about a thing. He took the time to educate me on my healthcare insurance options and helped me choose the best plan within my budget. I cannot recommend him enough!"
– Zach W.
"Shortly after my wife and I were married, we realized that we needed help consolidating our insurance. I met James through a co-worker and scheduled a meeting. He not only helped us consolidate insurances, but he saved us over a thousand dollars on our car and home owners insurance premiums. James was very professional throughout the whole process. He took the time to provide us with education around each type of insurance and stayed in touch to ensure a smooth transition. I would recommend James to my friends and family to help with all of their insurance needs!"
- Chadwick W.
"We were referred to James Kolb when we moved to North Carolina to assist with transferring our auto, health, and homeowners insurance. He was immediately responsive and provided information quickly and efficiently to manage our insurance requirements. He found quality insurance companies at competitive prices. He continues to provide excellent service whenever we have questions. We highly recommend James to assist with your insurance needs."
- Dr. Debra and Charles W.
Put You & Your Family in Good Hands
Advantage Insurance Advisors
6 W 3rd St.
Wendell, NC 27591
Get In Touch
One of our agents will be happy to assist you.