Life Insurance
Life insurance can be difficult to understand as there are many policy options. However, with that said, we're going to try to break down the basics of how Life Insurance works and why and when you should consider getting a life insurance policy.
Life Insurance in Wendell NC
When you purchase a life insurance policy, the policy holder is required to pay a recurring amount of money which is called a premium. In the event of death of the policy holder, the insurance company pays a lump sum amount which is tax free to the beneficiaries of the policy. The parties that receive this amount are typically the immediate family members and they are called beneficiaries.
A life insurance policy helps the family members to be prepared financially and fulfill their financial needs like university fees, home mortgage and other financial obligations. Basic living and other day-to-day living costs in places like Raleigh and Wendell, NC, can cost a lot.
There are different varieties of life insurance, so you can choose a plan that covers your needs and the coverage required. The premium that you pay for the life insurance plan depends on the amount that of life insurance coverage you want to be insured for.
Life insurance is an investment and people mainly choose it because they do not want to leave their family in the lurch after their death. You can still save money on the life insurance plan if you know how it works and how to get the required benefits by paying a reasonable insurance premium.
Who needs to invest in Life Insurance?
If you have a family that depends on you for their financial needs and will need financial support in your absence, then you should invest in a good life insurance policy. The right insurance plan will pay the beneficiaries a good amount in the event of your death and your family can continue their life without financial hassles even when you are not around.
If you are married, then you need a life insurance policy even if you do not have kids. If you are a consignee on the mortgage with your spouse for the house, he/she will be required to pay the mortgage even after your death. You will want avoid foreclosure and delinquency of your spouse in the event of your death.
Apart from all these factors, even if you do not have repayable debts, the death benefit amount can help to cover various other costs involved, including final expenses such as your funeral, burial, etc.
In case you have children, they can be declared as direct beneficiaries to assist them with expenses like college education, weddings, buying a car, etc.
Some single people consider a life insurance plan if they are involved in a business and have a partner. If you want your partner to run a successful business even after your death, then this is a good option to invest in. You can list your partner as a business beneficiary.
Other Life Insurance things to consider:
Even if you do not have children, a spouse or a business, life is uncertain. Death is an unfortunate and emotional time for everyone involved. With that in mind, bearing the financial burden to lay you to rest can impact and effect family members negatively.
Life insurance rates increase in a proportionate manner to your age. The older you are, the more expensive it becomes. To invest in this type of plan at a later point in life becomes a hassle in such a case.
Get A Free North Carolina Life Insurance Policy Review
We believe you should get the Advantage You Deserve. Our licensed life insurance agents in Wendell, NC are here to help make purchasing a policy as easy as possible. We're also here to review any current coverage you may have to make sure your current and future life plans are covered as well. Give us a call or contact us and we will be happy to review your coverage with you for a free no obligation review.
Frequently Asked Questions
Q. What does a life insurance plan in Wendell, NC cover?
Life insurance plan covers most of the causes of death like terminal illness, accident and even natural causes of death. The benefits from a life insurance plan are tax-free and are given as a lump sum amount to the beneficiaries. It is purely meant for rightful usage by the beneficiaries.
Q. What amount of insurance coverage do I need for my Life Insurance Policy?
A. The amount of insurance coverage that you need depends on the type of coverage you require for your future.
You need to consider several factors like how much does mortgage cost and how much does your spouse need to pay monthly in places like Wendell, North Carolina. The coverage benefits will help your spouse to pay for the mortgage plan even after your death.
You should include all the factors like future plans for your children, their education needs and also providing for their personal needs.
Even if you do not have a house of your own and live in a rented accommodation in the local communities of Wendell, NC, it can become very expensive.
Q. How to choose the right life insurance coverage?
A. You also need to figure out the type of life insurance policy along with the coverage amount. Some of the most important factors to consider are, how long do your life insurance policy to last and if you want the death benefit to increase over a period of time. Based on these two main factors choose the right policy.
There are quite a few types of life insurance policies like term life insurance, whole life insurance, Universal life insurance and variable life insurance and a few more to consider.
The type of insurance plan that you choose depends on the type of job and lifestyle that you have. If you have a high risk job, then it would make sense to choose a plan like the whole life insurance for example. However, if you don't know exactly what your needs are, one of our life insurance agents will gladly assist you.
There is a plan available for everyone's individual needs and also the right amount of life insurance premium to fit individual budget needs.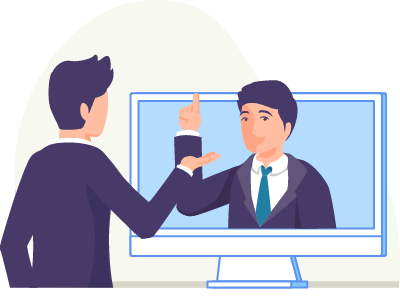 Get A Quote
Reach out to one of our agents to get a quote fast. We will provide you with all the options to meet your goals.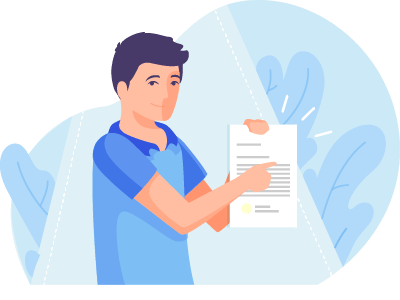 Need to Report an Incident?
Insurance policies are here to protect you. If you have an incident, reach out now to report a claim.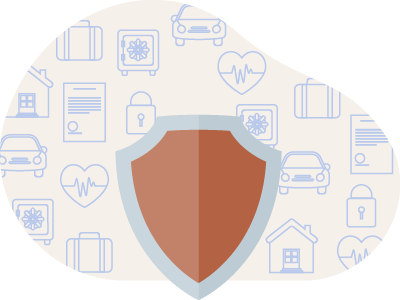 Customer Service
Customer support is our top priority. If you have any questions or concerns, let us help you right away.
"Working with Advantage Insurance Advisors I was able to save nearly $100 a month on my health insurance premiums with a better plan than my previous health insurance. James is absolutely phenomenal and does all the work for you so you don't have to worry about a thing. He took the time to educate me on my healthcare insurance options and helped me choose the best plan within my budget. I cannot recommend him enough!"
– Zach W.
"Shortly after my wife and I were married, we realized that we needed help consolidating our insurance. I met James through a co-worker and scheduled a meeting. He not only helped us consolidate insurances, but he saved us over a thousand dollars on our car and home owners insurance premiums. James was very professional throughout the whole process. He took the time to provide us with education around each type of insurance and stayed in touch to ensure a smooth transition. I would recommend James to my friends and family to help with all of their insurance needs!"
- Chadwick W.
"We were referred to James Kolb when we moved to North Carolina to assist with transferring our auto, health, and homeowners insurance. He was immediately responsive and provided information quickly and efficiently to manage our insurance requirements. He found quality insurance companies at competitive prices. He continues to provide excellent service whenever we have questions. We highly recommend James to assist with your insurance needs."
- Dr. Debra and Charles W.
Put You & Your Family in Good Hands
Advantage Insurance Advisors
6 W 3rd St.
Wendell, NC 27591
Get In Touch
One of our agents will be happy to assist you.