Health Insurance
Health insurance is almost as difficult as taxes to understand and navigate alone. That's why our licensed healthcare insurance agents are here to help you navigate your marketplace and short-term health benefits!
Health Insurance in Wendell NC
Every health insurance plan includes a number of variables, so just looking at the monthly payment, or premium, doesn't tell the whole story.
When browsing through the different Medicare plans available in North Carolina, it can be difficult and overwhelming to find the one that meets your needs and budget. With so many health insurance solutions available, how are you suppose to know if you're eligible for a particular plan or if a particular medicare health insurance solution will meet your needs? Don't worry though, we can help you navigate the waters at Advantage Insurance Advisors.
The Affordable Care Act (ACA)
Open Enrollment runs from Nov. 1st – December 15th. This the absolute best time to shop your coverage and evaluate what s the best option for you for the upcoming year. 
You won't be able to sign up for coverage if you miss open enrollment unless you qualify for a special enrollment period.
Here is what might trigger a special enrollment period:
Divorce

Marriage

Birth or adoption of a child

Death of a spouse or partner that leaves you without coverage

Your spouse or partner, who has you covered, loses his/her job and health insurance

You lose your job and with it your health insurance

Your hours are cut making you ineligible for your employer's health insurance plan

You are in an HMO and move outside its coverage area
You have a choice of four levels of individual/family health insurance plans Plans in the health insurance marketplace are divided primarily into four categories:
Bronze – highest out-of-pocket expenses for services (lower premiums)

Silver

Gold

Platinum – least out-of-pocket expenses for services (higher premiums)
What You Can Expect From Advantage Insurance Advisors For Your ACA Healthcare Insurance Plans
The average premiums for individual coverage by metal level health insurance, according to eHealth, were:
Bronze — $440

Silver — $481

Gold — $596

Platinum — $706
For family health coverage, the average monthly premiums were:
Bronze — $1,080

Silver — $1,179

Gold — $1.426

Platinum — $1,460
The most popular plan in the individual market is Bronze. Forty-one percent of people with plans have a Bronze plan. Silver is second with 35%. Thirteen percent picked Gold plans and only 2% chose a Premium plan
Which plan is right for you depends on how much you'll need healthcare in 2020. If you go to doctors frequently to help manage a chronic condition, you likely want a plan with lower copays and deductibles. If you're pretty healthy, you may be better off signing up for a plan with lower premiums but higher costs when you use your insurance.
Short Term Health Insurance Plans Offer a Low-Cost Alternative
Short-term plans were once limited to young people or those who couldn't afford any other coverage. However, the short-term plans are now available to all. 
Short-term plans have low premiums, so you pay little upfront. Just keep in mind most short term plans do not cover pre-existing health conditions.  
That means they're not required to cover pregnancy and newborn care, prescription drugs. You may find a short-term plan that covers some or all of those benefits. Those plans will likely cost more than a regular bare-bones short-term plan. 
Short Term Care-Short term care isn't short term any longer
You can now keep a short-term plan for a year and renew them twice. In effect, that means short-term plans can now last three years. These extensions from previous regulations gives short-term plans a more even playing with regular health insurance.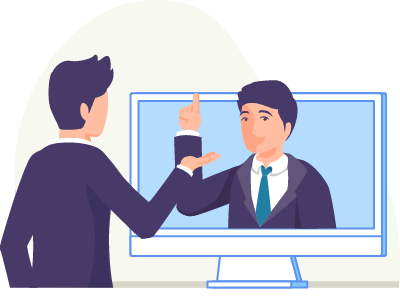 Get A Quote
Reach out to one of our agents to get a quote fast. We will provide you with all the options to meet your goals.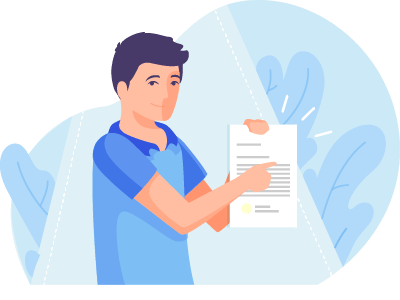 Need to Report an Incident?
Insurance policies are here to protect you. If you have an incident, reach out now to report a claim.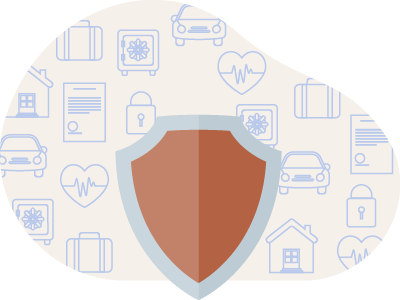 Customer Service
Customer support is our top priority. If you have any questions or concerns, let us help you right away.
"Working with Advantage Insurance Advisors I was able to save nearly $100 a month on my health insurance premiums with a better plan than my previous health insurance. James is absolutely phenomenal and does all the work for you so you don't have to worry about a thing. He took the time to educate me on my healthcare insurance options and helped me choose the best plan within my budget. I cannot recommend him enough!"
– Zach W.
"Shortly after my wife and I were married, we realized that we needed help consolidating our insurance. I met James through a co-worker and scheduled a meeting. He not only helped us consolidate insurances, but he saved us over a thousand dollars on our car and home owners insurance premiums. James was very professional throughout the whole process. He took the time to provide us with education around each type of insurance and stayed in touch to ensure a smooth transition. I would recommend James to my friends and family to help with all of their insurance needs!"
- Chadwick W.
"We were referred to James Kolb when we moved to North Carolina to assist with transferring our auto, health, and homeowners insurance. He was immediately responsive and provided information quickly and efficiently to manage our insurance requirements. He found quality insurance companies at competitive prices. He continues to provide excellent service whenever we have questions. We highly recommend James to assist with your insurance needs."
- Dr. Debra and Charles W.
Put You & Your Family in Good Hands
Advantage Insurance Advisors
6 W 3rd St.
Wendell, NC 27591
Get In Touch
One of our agents will be happy to assist you.