Insurance Agent in Knightdale NC
Knightdale, NC City Review
Insurance Coverage in Knightdale NC
Knightdale, NC, is located just about nine miles from Raleigh downtown at the crossroads of I-540 and U.S. 264. The charming and youthful culture of the up-coming city which is fueled by the palpable energy of the young population is always welcoming. This little city has everything for the visitors and the residents.
The beer guzzlers can look forward to visit places like Oak City Brewing Company and visit the tap house, the beer garden and the little nano breweries located in downtown. There are several parks and wildlife preserves in Knightdale, North Carolina for nature lovers.
The city of Knightdale can offer a lot and comes in a little package. However, it is also important to learn about insurance agent options to live a hassle-free life. Financial planning for the future comes with investing in the right insurance plans.
There are several insurance types that you need to consider while living in Knightdale, NC, to secure your future. Here is a guide that can give you a brief view of various insurance plans for you and your family.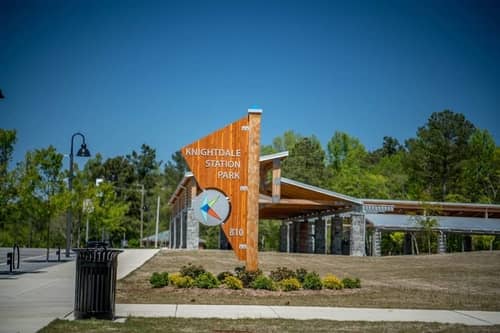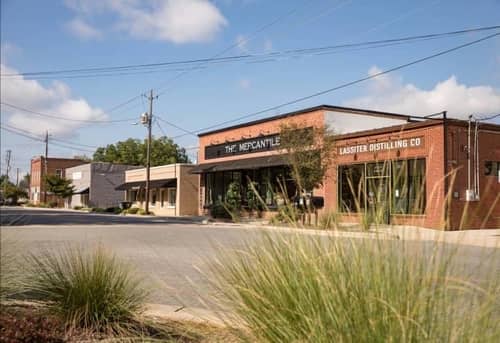 Car Insurance Agent in Knightdale NC
Auto insurance is a must and there are no two ways about it. Across the United States no one can legally drive without car insurance policy including Knightdale, NC. Given the young population and the vibrant culture of the city, it is best to find a cheap car insurance that includes all your needs.
The best ways to get cheap car insurance is to have a clean driving record. You should not have DUI tickets in several years period and also try to maintain a clean record that includes no parking tickets and anything of that sort. No accidents or moving violations, signal jumping for example. Even employers for prospective job seekers, look for these records in Knightdale, NC. So no matter what you do in Knightdale, it is always safer to have a comprehensive auto insurance plan.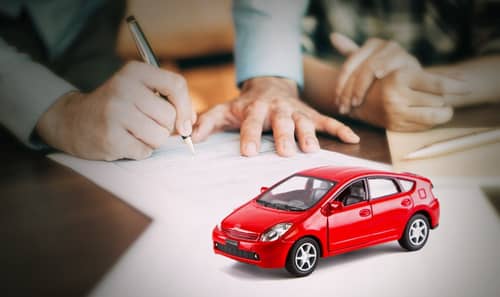 Homeowners Insurance Agent in Knightdale NC
A home owners insurance policy is a type of financial protection that pays a whole amount if your property is damaged due to unforeseen circumstances. It protects your property by covering for damages caused due to fire, theft, natural calamities and other disasters.
Whether your property is on mortgage or fully owned it is mandatory to have a home owners insurance policy in Knightdale. There are different types of insurance plans offering different kinds of coverage and the price also varies accordingly. There are four main different types of homeowners insurance coverage plans.
The main insurance plan covers the property and the construction.
The second type of plan covers the contents of your household including your property.
The third plan covers the damages caused due to accidents caused by others like
vandalism for example.
The fourth plan covers the repairs and damages and your temporary housing needs
while it is in the process.
Typically one might not need all the four plans but a comprehensive plan can include most of these features. Knightdale is generally a very safe place to live and one doesn't need to worry about vandalism and people breaking into the property.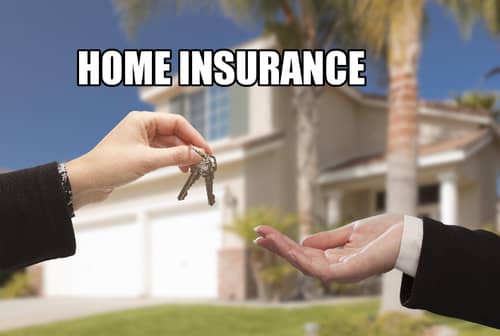 Health Insurance Agent in Knightdale NC
Health insurance is just like any other insurance plan that covers your medical expenses. It covers the expenses if you had an accident, are sick and even have a terminal illness. Medical costs are very high in the United States and it becomes very difficult without medical insurance to pay the bills. A good health insurance plan in Knightdale will cover the doctor's tests, diagnostic tests and even out-patient admissions.
However, no medical insurance plan will give you 100% coverage. You will need to pay to a certain extent like medications for example. There is something known as the out-of-pocket limit or minimum pay. Once you hit this limit, the insurance will cover 100% of the costs. There are other factors like a deductible, copayment and coinsurance to know about. The local government and health care department also provides health support in Knightdale NC.
All health insurance policies need to take care of a few basic things like doctor visits, out patient visits, in-patient admissions, diagnostic tests and few medication costs like antibiotics.
Apart from personal health insurance plans the government also gives Medicare plans. However, to avail the government run health care plans one has to fall in the income category for people who can claim it.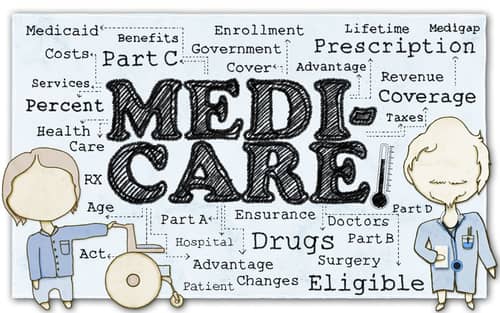 Life Insurance Agent in Knightdale NC
Life insurance provides financial benefits to your family in the event of your death. Life is very uncertain and the demise of the bread winner of the family can put the family in dire needs. Financial preparation is very important to secure your family under inevitable circumstances. Life Insurance plans in Knightdale, NC are available to help your family during their times of need to cover items such as bills, final expenses, etc.
There are many types of life insurance policies available such as term insurance and midterm insurance and many more to choose from you will need the required information about all these various plans to choose the right one. These various plans offer different benefits and are tailored as per your financial needs. There is a life insurance plan suited for every budget and also numerous options to choose from.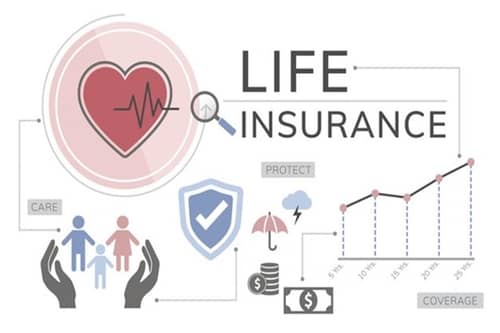 Commercial Insurance Agent in Knightdale NC
If you own a small business in Knightdale, NC, then you should consider investing in a small business insurance plan. Small business insurance helps to protect the business, property and the finances involved with your business.
There are quite a few varieties of small business insurance policies to choose from. It is just not one single type of insurance policy and it is customizable as per your business needs. Also, the coverage costs depend on the type of business you run. The nature of the business can fall under high-risk to low-risk.
Depending on the type of business that you own, customize the insurance policy as well. No matter what the nature of business is, the liability and risks are always present. Some risks are caused by external entities and it is important that you prepare yourself for such events.
While planning for a small business insurance plan, keep in mind all your business needs. Some commercial and small businesses will have more needs, like they might include transportation, handling other's finances and offering household services. Every type of business is prone to risks of some kind and even the noblest and simple ones can fall prey to these unseen risks.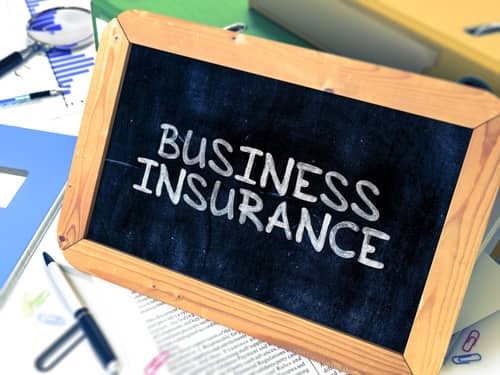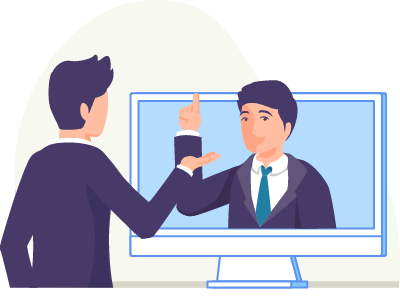 Get A Quote
Reach out to one of our agents to get a quote fast. We will provide you with all the options to meet your goals.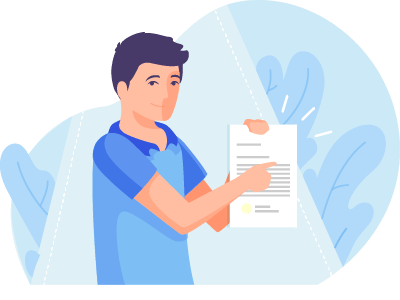 Need to Report an Incident?
Insurance policies are here to protect you. If you have an incident, reach out now to report a claim.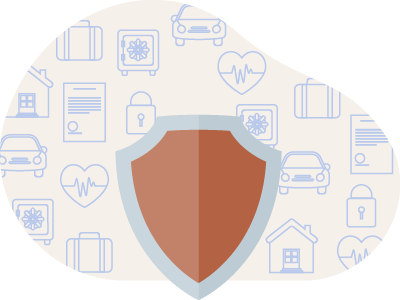 Customer Service
Customer support is our top priority. If you have any questions or concerns, let us help you right away.
"Working with Advantage Insurance Advisors I was able to save nearly $100 a month on my health insurance premiums with a better plan than my previous health insurance. James is absolutely phenomenal and does all the work for you so you don't have to worry about a thing. He took the time to educate me on my healthcare insurance options and helped me choose the best plan within my budget. I cannot recommend him enough!"
– Zach W.
"Shortly after my wife and I were married, we realized that we needed help consolidating our insurance. I met James through a co-worker and scheduled a meeting. He not only helped us consolidate insurances, but he saved us over a thousand dollars on our car and home owners insurance premiums. James was very professional throughout the whole process. He took the time to provide us with education around each type of insurance and stayed in touch to ensure a smooth transition. I would recommend James to my friends and family to help with all of their insurance needs!"
- Chadwick W.
"We were referred to James Kolb when we moved to North Carolina to assist with transferring our auto, health, and homeowners insurance. He was immediately responsive and provided information quickly and efficiently to manage our insurance requirements. He found quality insurance companies at competitive prices. He continues to provide excellent service whenever we have questions. We highly recommend James to assist with your insurance needs."
- Dr. Debra and Charles W.
Put You & Your Family in Good Hands
Advantage Insurance Advisors
6 W 3rd St.
Wendell, NC 27591
Get In Touch
One of our agents will be happy to assist you.